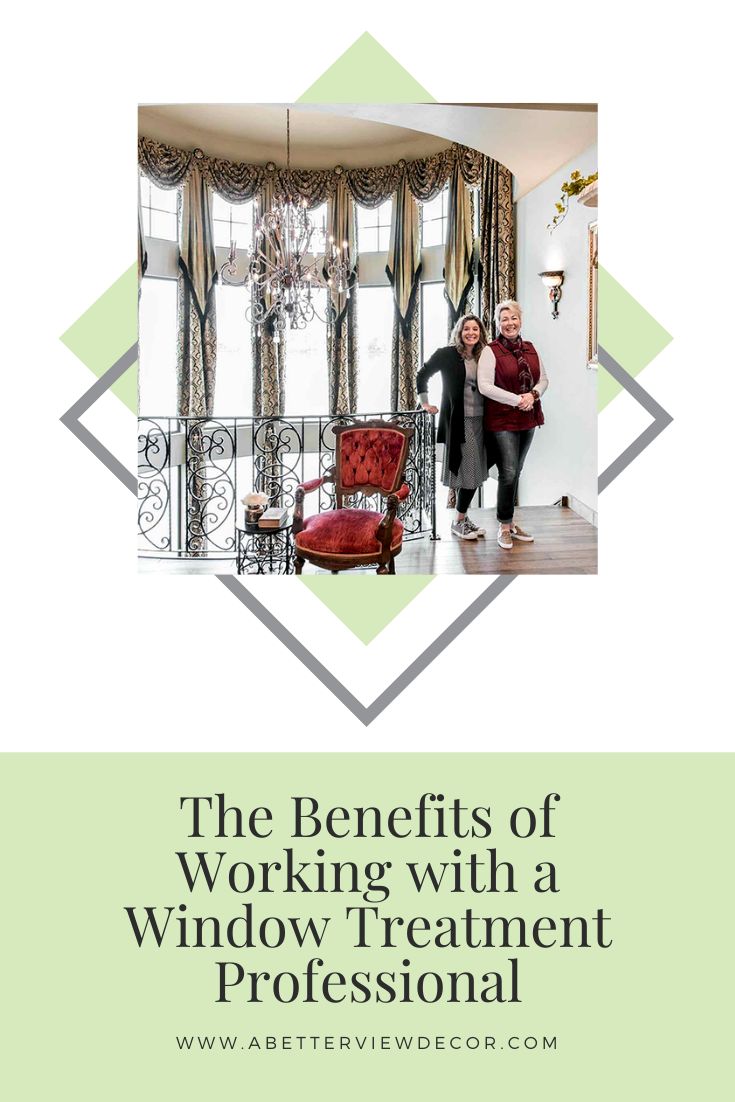 The Benefits of Working with a Window Treatment Professional
Many people today are into home improvements and home design. From the popularity of HGTV to the success of designers such as Chip and Joanna Gaines, it seems like you can't turn around without seeing some form of design show or expert advice. But there's a definite advantage to using a Window Treatment Professional when you're needing window treatments for your home.
There are many benefits of Working with a Professional. Let's look at how this is the best for you:
Years Of Expertise
Many of us might choose a window treatment design scheme a few times in our lifetime. But when it comes to looking for serious advice, you want someone who does this for a living and is good at what they do. Moreover, you probably want someone who is able to install the window treatments quickly and efficiently. That's where we come in… We have 15 years of experience helping clients design and implement beautiful window treatment designs that are customized to fit the needs of our customers.
Cutting Edge Recommendations
You want an expert who spends their workday studying window treatments, getting all the proper certifications, participates in ongoing training to know what the latest innovations are, and gives you advice on what is likely to stay popular for years to come. You want someone who can meet with your General Contractor or Electrician and speak their language – A Better View Decor will do just that!
Accurate Measurements
You've probably heard the old adage of "measure twice, cut once." But it is actually a tricky proposition to get accurate measurements of certain window spaces, and you can really run up costs if you have a store cut treatments to your measurements only to find that they are inaccurate. With our window treatment experts, you don't have to worry about the measurements, it is guaranteed to fit or we will replace it.
Insider's Edge
Another major benefit of using an expert is the relationships that they have cultivated with window treatment manufacturers. This means that they can access some of the best materials and products on the market and that they can do so at a bulk rate, meaning they can keep their costs for customers at a competitive rate. Not only is A Better View Decor leveraging our buying power with passing lower costs to our clients, but we have a lot of practice with products and our installer really knows the ins and outs of tricky installations. 
Individual Attention
One of the greatest talents that a window treatment professional can bring to the table is the ability to listen to people's needs and to provide each member of the household with the attention that they need. The best in this field are able to energize people with designs and ignite the passion in a client's vision. 
"My best work, grounded in my deep expertise, is a direct result of the clarity I bring to my clients' ideas, and our trust catalyzed by our joy in the creative journey." Quote from CEO of A Better View Decor Ginny Taylor
An expert in window treatment solutions can provide all of the benefits from their years of experience and also by intent listening to your words. Let the experts at A Better View Decor customize a solution for your home or office today: we will find the perfect choice, perfectly right, perfectly you.