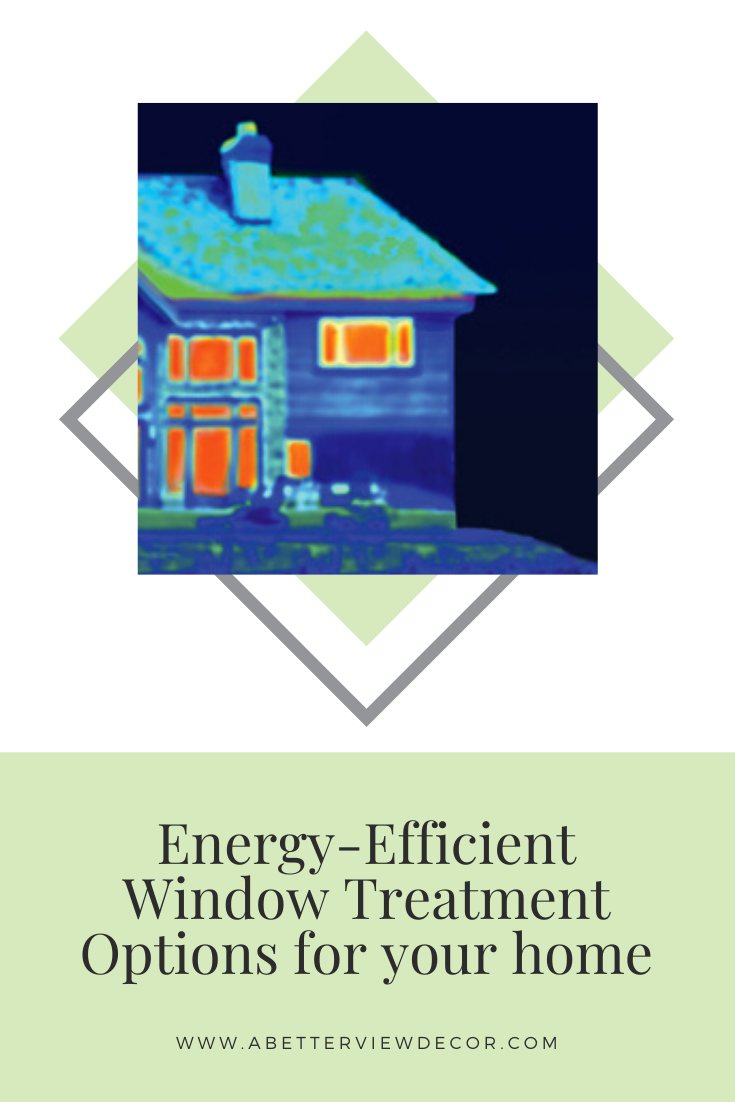 Energy-Efficient Window Treatment Options
Looking for ways to save money in your quest for window treatment inspiration? Many window treatments can help cut down on your power bill saving money by being energy-efficient.  Savvy consumers are searching for window treatments that also have a lower impact on our planet. 
Here are some energy-efficient window treatments that will also help our planet:
Draperies
Drapery has been used to help with keeping cold and heat out for centuries.  Window treatments such as drapery save energy, lowering your bills. The fabric of draperies insulates the room,  are elegant and stylish, and a fantastic choice for dressing up any room. These soft stationary or traversing panels are versatile: they can be made in any fabric and or color to match your personal style. Reusing drapery by moving them with your parents into the senior living residence can bring a sense of calm to this life transition or consider color blocking drapery to lengthen: this is called upcycling and creates reuse of the custom product in the future.
Cellular Shades
Honeycomb cellular shades are the most energy-efficient window treatment on the market, like changing light bulbs to LED or installing a low flow toilet. The cellular shade features a "honeycomb" design that makes them the perfect blend of science and technology for energy savings. The honeycomb traps air into the pockets of the shade. This air then acts as a natural insulator, trapping in cool air during the summer and warm air during the winter. Cellular shades can be customized in a variety of patterns, colors, or lift options, and when they are in the open position: they stack to minimize interference with any view. These are versatile enough to fit both Contemporary or Traditional decor. 
Shutters
This classic style of window treatment is also surprisingly energy-efficient. Shutters have been popular for centuries and will add value to your MLS listing, while also saving money. During the winter, you can close the shutters to trap in the hot air from your heater while blocking out the cold. Shutters are all custom built into the window frame for a tight seal like a hinged door. 
Roman Shades
What makes this particular type of window treatment so efficient is the fabric, so it is like a horizontal drapery. Roman shades stack beautifully into a decorative valance when not in use. Fabric shades are great for insulating rooms making them excellent at energy-saving. This type of shade can be traditional hobbled, contemporary flat or even sleek motorized and Romans are a go-to for many designers. Such an awesome personal touch with trim for the perfect finishing touch to any room. The look has a universal appeal and creates a statement.  If you want the look of an elegant Roman Shade, but also want to help the environment, consider using a material called a wood woven with it sustainable to the Earth like a lined bamboo or grass style material.
The next time you want to look at making your house into a home, please consider energy-efficient options that can leave this planet a little better than we found it. We hope that has inspired you to ask questions about window treatment options that are both energy-efficient and use sustainable material.
Yes, YOU can have a decorative and stylish window treatment, save money, and help the environment. It starts with the knowledge to create a ripple effect of greatness for future generations!