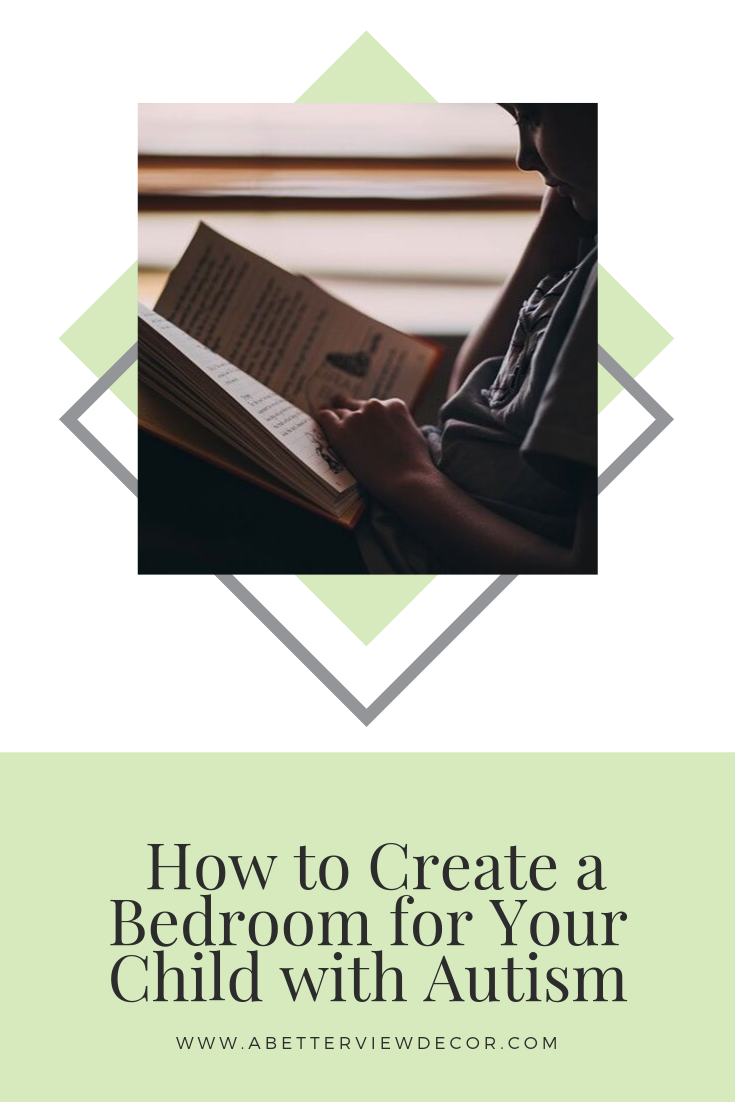 Room Design for Special Needs: How to Create a Bedroom for Your Child with Autism
Room design for a child can include many things, from furniture that doubles as storage to decor that keeps them happy and relaxed. When your child is living with special needs, it's important to make sure each section of the room works for him and allows him to grow and learn at his own pace. By taking into consideration his specific needs, you can design a room that is comfortable, safe, and useful for your child on the autism spectrum. So, how do you get started?
One of the best ways to prepare a room for your little one is to make sure it's safe. Every child on the spectrum is different when it comes to their abilities and needs; some children tend to wander in order to follow their curiosity, which will require special considerations for the windows and doors. Others have trouble with sensory input, which makes certain lights, sounds, and fabrics difficult to live with. The decor and furniture you choose will be extremely important, so take your time when finding the right ones. It's also a good idea to make sure there's plenty of space for your child to learn and remain active, especially if he has sensory issues; having a lot of furniture or clutter in the room may be detrimental to his mental health.
Here are a few tips on how to get started with designing a spectacular room for your child.
Look for Multi-Functional Furniture
Choosing furniture for your child's room is an important part of the design process because you'll want to make sure there's plenty of open space for play. This will also reduce sensory issues, so look for pieces that perform more than one function. Box chairs are great because the flat surface allows them to be used as a space to draw or write on, while a toy chest can be used both for storage and a place to stretch out and read a book. Space-saving pieces will help you create a functional room while ensuring that the area isn't cramped.
Look for Custom Window Treatments
Custom window treatments for your child's room can solve two problems: Not only will it help you control the amount of light that filters into the space, but it can also help to provide safety measures for the window itself if your child is a wanderer. Take color and fabric into consideration; in general, calming blues and neutral shades are best for children on the spectrum. Look for a mechanized shade that will give you control over light and provide extra security.
Make It Neat
Because clutter can cause issues for children who are on the autism spectrum, it's best to make sure the space is as neat as possible. Providing storage bins — preferably clear plastic ones that will allow your child to see what's inside easily — will help him keep everything tidy, which will boost his mental health and help him stay comfortable in order to relax. Shelving will also help keep things up off the floor; just make sure the shelves themselves are anchored well into the wall, along with larger pieces of furniture.
Find the Best Lighting
The right lighting can help you transform any space into the perfect area for your child to feel safe and relaxed, which is crucial for children on the spectrum. Sensory overload can make bright or artificial light too harsh, which is why many parents have found success with soft, multi-colored lights or fiber optics. Talk to your child's doctor to find out more about the best types of lighting to add to his bedroom.
Designing the perfect room for your child to learn and grow in can take some time, so be patient as you look for the best items to add. Do a little research and talk to your pediatrician about how to ensure that your child has everything he needs to feel calm, safe, and happy in his new room.