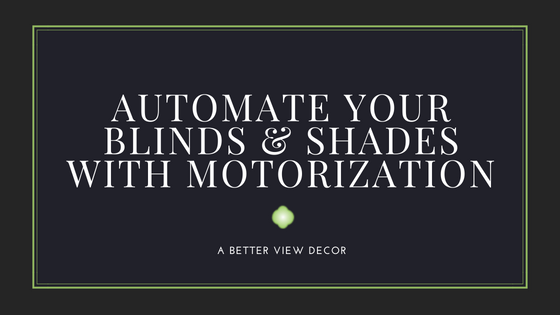 Automate Your Blinds & Shades With Motorization
We have found that more and more of our customers are requesting motorized window treatments to control their blinds and shades and are finding that these smart blinds are Reliable, Innovative, Affordable, Rechargeable, Solar Powered, Sleek, and helping them with Energy Savings!
Window Treatments are designed to elevate your living space, create the perfect ambiance, protect your furniture and floors, and to accent your décor. Home improvement can be achieved with true indulgence with motorized window coverings – it is easier than most think.
Whether you're looking for whole home automation or just one window or room, motorization is the new normal and offers quiet, reliable, precise tuning of window treatments.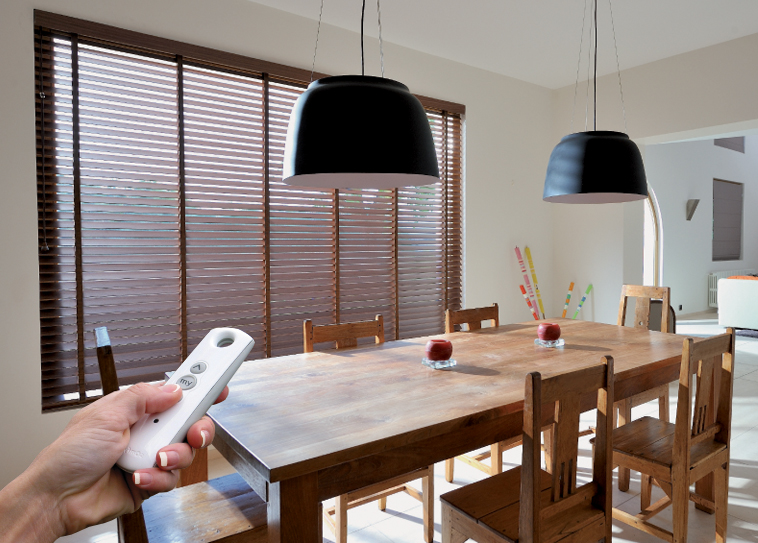 Let's explore benefits of motorized window treatments:
Ultimate ease and convenience with the touch of a button even up to 65 feet away or with your smartphone APP
Superior Style – clean simple space, no cords, translates to a modern look, and ultra quiet
Streamlined Programming so you don't have to think about it, shades can be programmed to operate so you get the perfect amount of light without clicking a button
Peace of Mind is the ultimate appeal. Cordless is safer for young children and pets and even elderly, and blinds can operate even when you are not at home for added security.
Simplify your life with window treatments that adjust themselves. Connected to your home's WiFi and can be controlled by remote control or wall switch or APP on your phone or iPad.
Hidden motors are behind the headrail so there is nothing in the way of the beauty of the treatment or the view
The unexpected benefits of using technology in your home are apparent – from Smart TVs to appliances to doorbells, we are almost all living in technology! These motorized systems can be combined with many home automation systems to control lights, thermostat, home theater, and yes, even blinds and draperies too.
My clients enjoy the added convenience, increased privacy, green energy savings, increase in their home's value, not to mention it is important to incorporate some FUN and ease into your life! So forget the alarm clock and wake up to the sun, and protect your largest investment: the home! With motorized window treatments, there is extra security that simulates a presence in the home even when you are not there. Finally, some of my clients say incorporating motorization into their discussions actually got their partner excited about decorating!
So I will ask the question: What are you waiting for?
Call today for a free in-home consultation to discuss window treatment motorization with A Better View Décor at 720-333-6934.